4 Ways to Fight Dry Skin Naturally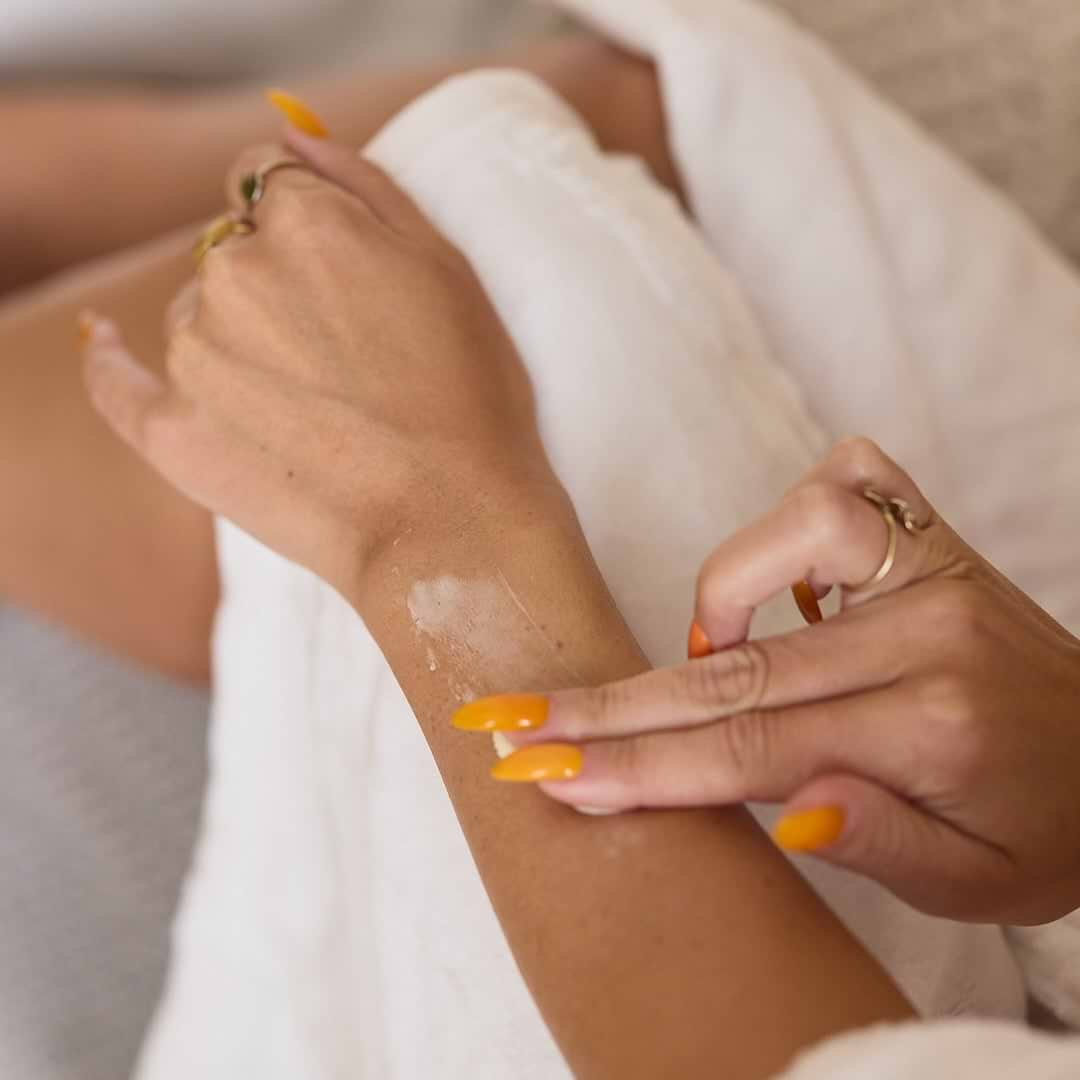 As we transition to the colder, drier winter months it can start to take a toll on the vibrancy of our skin. Itchy winter skin is extremely common due to forced air and a lack of moisture in the air due to lower winter humidity. The skin holds water within the cells and gets drawn out from the dry air through osmosis, which means that dry air literally steals water from your skin! Unfortunately, this can leave your skin feeling itchy, dry, and more prone to environmental irritation. 
Other culprits including windy weather, harsh soaps and detergents, body washes with SLS, hot showers and baths can all contribute to dry itchy skin as they can strip moisture and healthy oils from the skin barrier. To make matters worse, when you over strip your skin's natural oils, it will sometimes compensate by producing more oil which can leave you with oily and dry itchy skin at the same time!
Fortunately, there are several ways you can keep your skin feeling soft, supple, and glowing no matter the season!

Does Your Skin Need Hydration or Moisture?

When it comes to soothing, dry itchy skin there are a couple of things to consider. First, it's important to understand whether your skin is thirty–i.e. Lacking in water or whether it's dry–i.e. Lacking moisture and natural oils. While there is a distinct difference between dry and dehydrated skin, more often than not, your skin is a combination of lacking moisture and hydration.

Skin that's dry lacks oils that support a healthy skin barrier and requires moisturizing ingredients. Skin that is dehydrated is best supported by using products that contain ingredients with humectant properties that attract water to the outer layers of the skin. 
How to Prevent Dry Skin
1. Stay hydrated! 
We mentioned above that most skin that is dry, flaky, or itchy is both dehydrated and lacking moisture. The first step to helping your skin stay hydrated and healthy is by drinking enough water or herbal teas throughout the day. You may need to drink more water in winter than you expect since heating systems can dry out your skin.
If you aren't a fan of plain water or want to warm up with a cozy cuppa, try incorporating a mug or two of our functional wellness teas into your daily routine. Pure Radiance Tea will not only help boost your hydration levels, it also contains nettles, rosehip, green tea, and moringa all of which nourish and support healthy skin from within thanks to their anti-inflammatory benefits. Rise and Shine Tea is another great option if you're looking for a caffeine-free cuppa that's packed with antioxidants and adaptogens like tulsi. 
2. Moisturize regularly!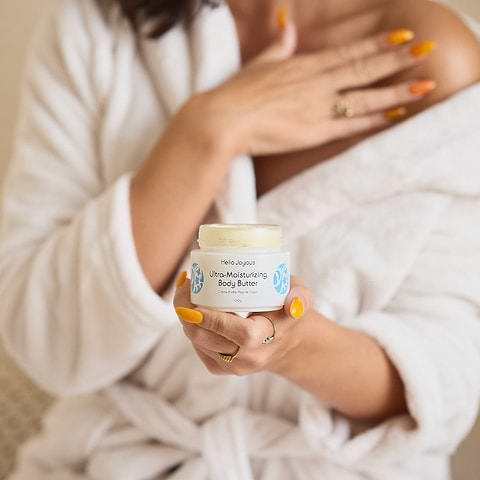 If you have dry, itchy skin the best thing you can do to relieve your symptoms and keep your skin barrier healthy is to moisturize, moisturize, moisturize! You'll want to look for products that contain emollients such as cocoa butter or rosehip oil. If you struggle with eczema or chronically dry skin, integrative dermatologists recommend that you moisturize the affected area three times a day for three weeks to support the skin barrier and skin microbiome to promote skin healing. 
If your dry skin is found on the body, our Body Butter is the perfect moisturizer to help repair the skin barrier thanks to organic cocoa butter, shea butter, mango seed butter, and sunflower oil!
For dry skin that tends to be found more on the face, try our Hella Hydrating Serum made with a base of skin-moisturizing organic cold-pressed rosehip oil. To boost its skin-loving benefits it contains hyaluronic acid, a humectant that helps hydrate the skin. Together these ingredients deeply moisturize and hydrate the skin for a complexion that glows.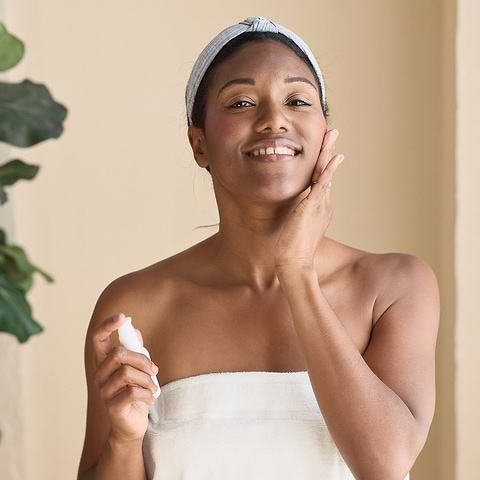 3. Use hydrating skincare  

As mentioned above, hydrators are products that contain ingredients with humectant properties, such as hyaluronic acid, honey, or glycerin. While moisturizing helps to repair the skin barrier thanks to natural oils, hydrating helps to attract water to the outer layer of the skin. This can help skin look plump, supple, and smooth while keeping it from feeling dried out and itchy.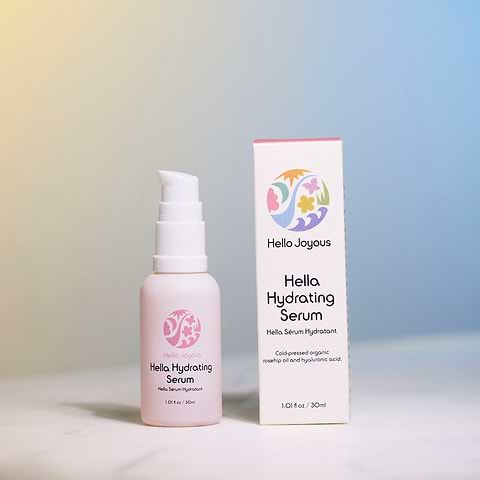 Our favorite way to naturally hydrate the skin is with our Magical Mist Toner. The skin-nourishing hydrosols and organic vegetable glycerin hydrate while working together to balance pH, which supports a healthy skin barrier. Spritz your skin for the perfect dewy surface to apply your serum. Not only will this amazing toner hydrate your skin, you'll get an infusion of vitamins and antioxidants with every spritz.
Bonus skin-hydrating tip: Avoid cleansers that strip not only the skin's natural oils, but also leaves it feeling dehydrated and tight. Our Fresh Face Cleanser uses a base of organic vegetable glycerin, a natural humectant, which makes your skin feel supple and velvety smooth, not stripped and dry. It is also infused with cold-pressed golden jojoba to balance and seal in moisture and chamomile extract to reduce redness and speed up cell regeneration.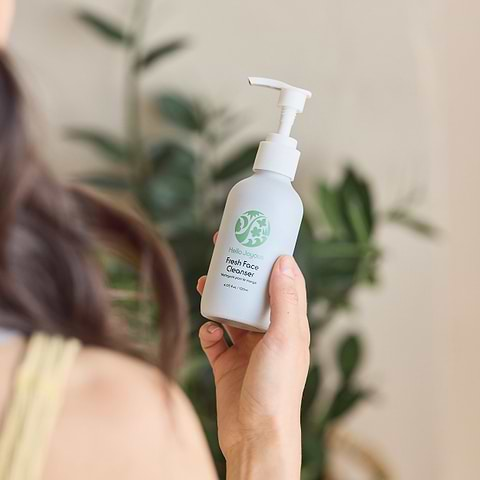 4. Try natural supplements
Finally, nourishing your skin from the inside out with natural supplements can help alleviate dry, itchy skin. These are some of our favourite supplements to support soft, supple skin. Remember, it's always best to work with a natural healthcare provider to advise you on dosage and brand recommendations.

GLA Oil:

Nourishes skin from within by providing essential fatty acids that improve skin moisture and elasticity, which are key to reducing itchiness and dryness. It also helps reduce redness, irritation and

inflammation of the skin

.

Vitamin D: R

egulates many physiological processes in the skin including skin barrier function. A healthy skin barrier is essential to ward off allergies, pollution and irritants which can otherwise inflame and irritate the skin potentially promoting dryness and itch. 

Omega-3 Fatty Acids:

Have shown a 30% increased hydration of the skin and elimination of itch-related scratching induced by dry skin. Long term supplementation with omega 3 fatty acids restores cutaneous integrity and function of the skin barrier.
Remember that soft, supple skin is created through a combination of nourishment on the inside and the outside. Our entire Hello Joyous Organic Skincare line, Body Butter, and Wellness Teas are formulated with the most functional ingredients to support healthy skin.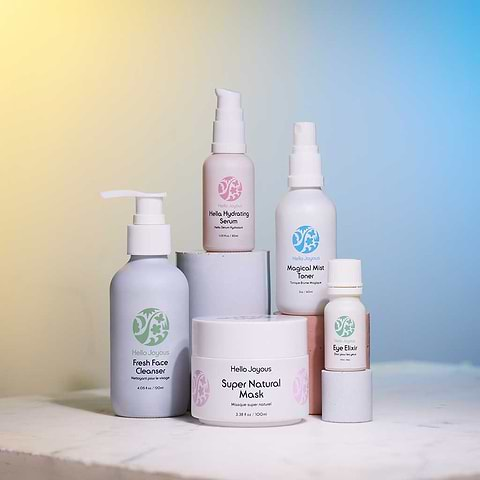 We also go one step further by ensuring every product is free from irritants such as detergents, GMOs, parabens, artificial fragrances, phthalates, mineral oils, and any other junk you don't want on your skin. This season, shop thoughtful, organic beauty to support your glow all winter long!
0 comments